I began copying The Denial of Saint Peter by Caravaggio at The Metropolitan Museum of Art earlier this week. The Met Copyist Program reopened once again after being closed for two and a half years due to the pandemic—I am honored to be one of the ten participating artists. I have copied many paintings there in the past, but this will be my first time copying a painting with oil paints.
I will be posting my update, so please come back to check out my progress.
So why choose Caravaggio? There are many answers to that question, and perhaps I do not fully understand it now, either, but it made good sense for me to choose the painting because all the other choices didn't make sense to me at the moment. As I read about Caravaggio and get to know his works, I feel as though I have made the right choice. I may tell you all other reasons later, but let me tell you one reason now—I have been learning and copying some works by Velasquez and that led me to Caravaggio.
Step 1 – Setup camp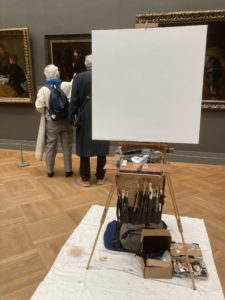 Step 2 – Decide on a composition
After some thinking, I toned the canvas using red umber and began drawing exclusively using raw umber.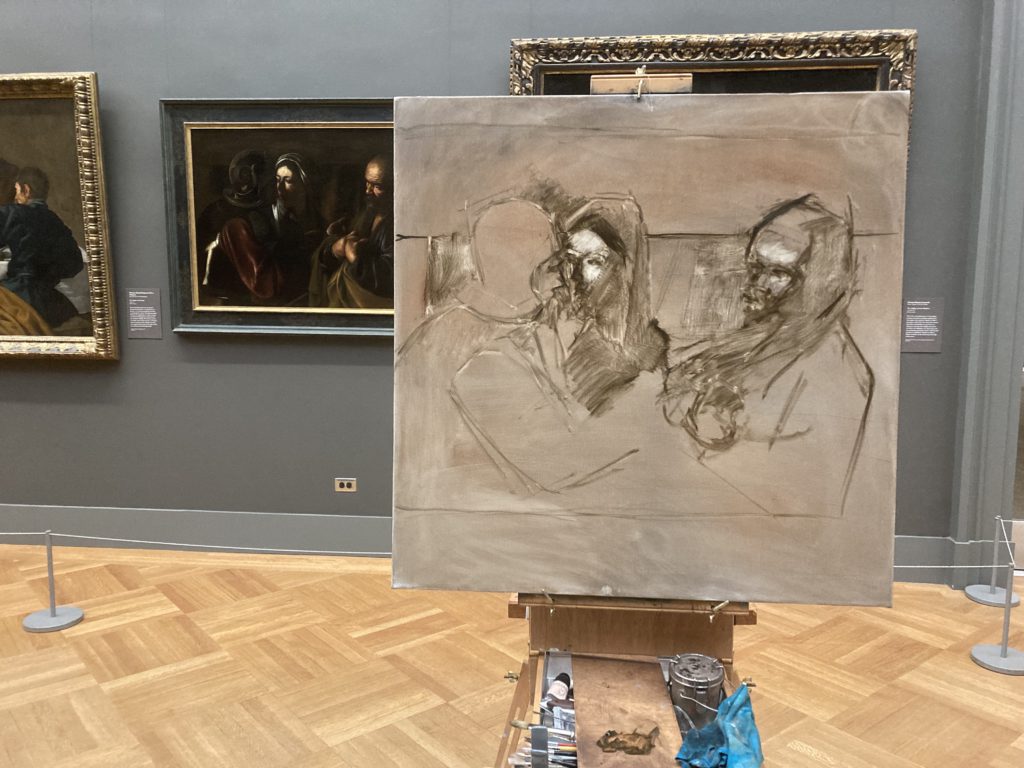 Step 3 – Keep drawing before time is up
Working rather quickly, I drew the woman, the soldier, and then Peter. I intentionally drew the woman bit smaller.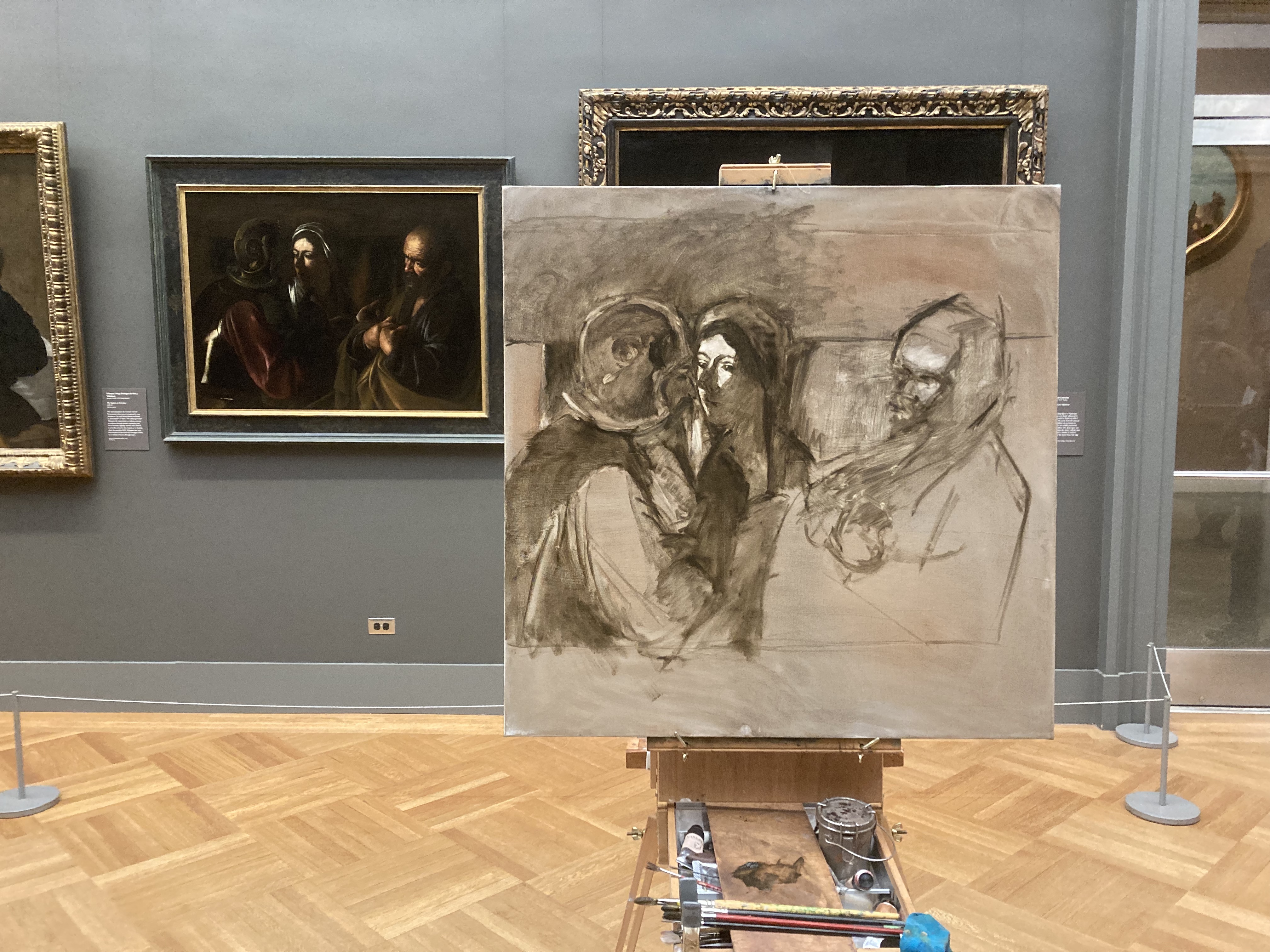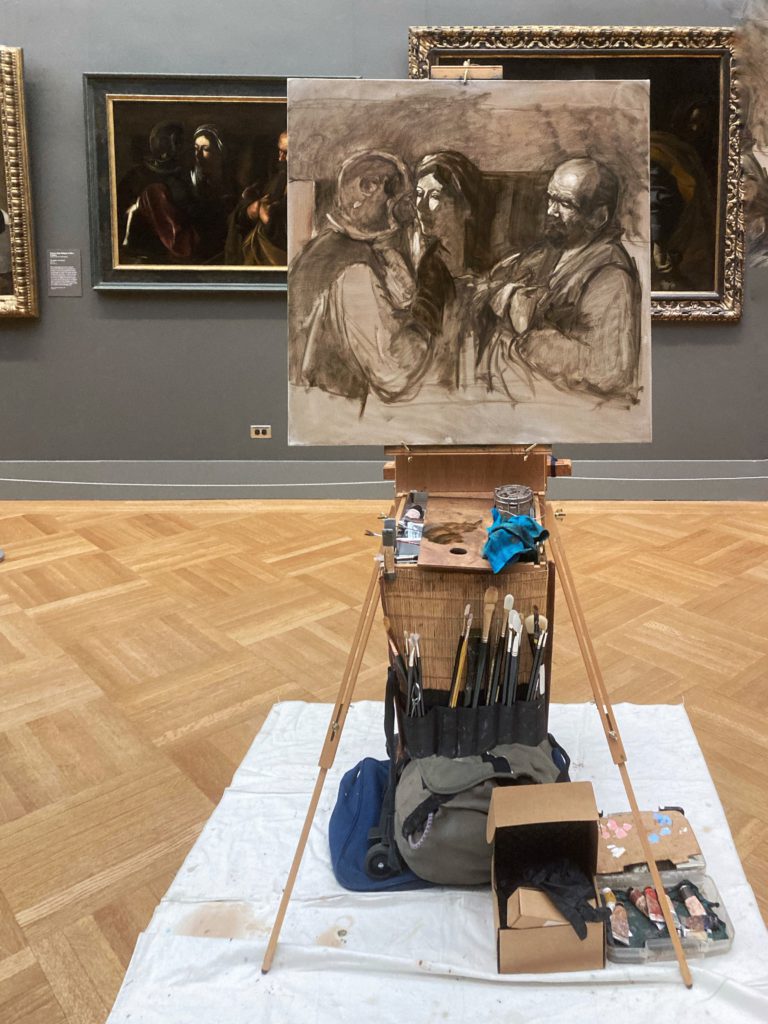 My first painting day at the Metropolitan Museum was a lot of fun, and I got around to speak with really nice visitors from all of the world.
Sending special thanks to the copyist program for this exceptional opportunity to learn from the masters. THANK YOU!
Related Links