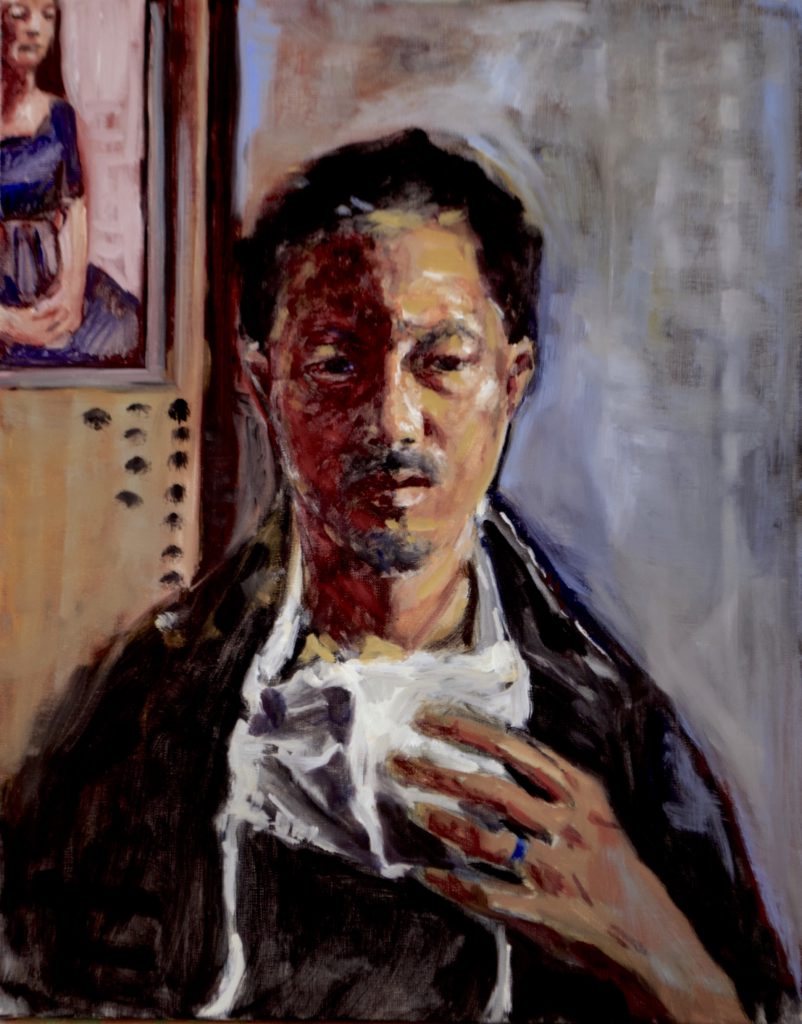 About The International Self Portrait Project
The Portrait Society of America's International Self Portrait Project is an online-only contest during the current COVID-19 health crisis, challenging artists around the world to paint, draw or sculpt their quarantine self-portrait.
Click here to view my work and many other self-portraits from so many talented artists.
Why 4 Million+?
On 24 July 2020, the number of COVID-19 cases surpassed 4 Million+ in the U.S. Hearing the news initiated this self portrait, eventually leading me to paint my left hand to symbolize 4 Million, and to name the painting 4 Million+.
In case you are wondering, the figurative painting painted next to my self portrait is from a life portrait class at the Art Students League of New York. This project was interrupted due to COVID-19 back in March 6th. On March 21st, when there were only 8,403 confirmed cases in New York City, I hung this painting near a window where I paint. I spent whole lot of my time painting and producing during this pandemic with the painting near me, so I was compelled to include it in my self-portrait.
I invite you to view my submission from the competition website below:
https://www.gogophotocontest.com/portraitsocietyofamerica/entries/232350