On Portraits and Figurative Paintings
People have asked what are "Soundkeepers". Well, they are the collection of portraits that I have produced. I am happy to inform you that the number of Soundkeepers have been growing!
What's New?
Preserving Our Portraits for The Future
Our views are influenced by what we observe and see. Being surrounded by people–and paintings of them–from all around the world is a reminder of how diverse and beautiful our world really is.
More than ever, there are more portrait paintings that represent cultural diversity that make up the world. Some years ago, when I realized the importance of how important this movement is, I decided to take a part in it.
"We now live in a world where we are often distracted by digital experiences that separate us from the physical world."
Artist Statement
I mostly paint from life, finding inspiration from people that are on the move. New York City is great for portrait painting because of the variety of people that come through here: young, old, big, small–and most importantly–people from all around the world.
My recent works focus on figurative and portrait paintings using traditional and contemporary oil painting techniques. When models pose for multiple long sessions, I build up my paintings using multiple layers of paint. As I see the subject for extended duration of time, shapes and colors shift and I capture those movements in my work. Often times, the outcome of the painting is based on documenting delicate, beautiful, and lost movements that are captured physically under layers of paint.
I have also executed other type of paintings such as painting of lighthouses and houses by the sea, but my intention, inspiration, and drive remains the same. Even when I am not painting people, my drive is to perfect my portrait painting.
While we are connected to one another using smartphones and gadgets, we often find ourselves physically alone. My portrait paintings are intended to remind us that the most important people are the ones that are in front of us.
Notable Past Exhibitions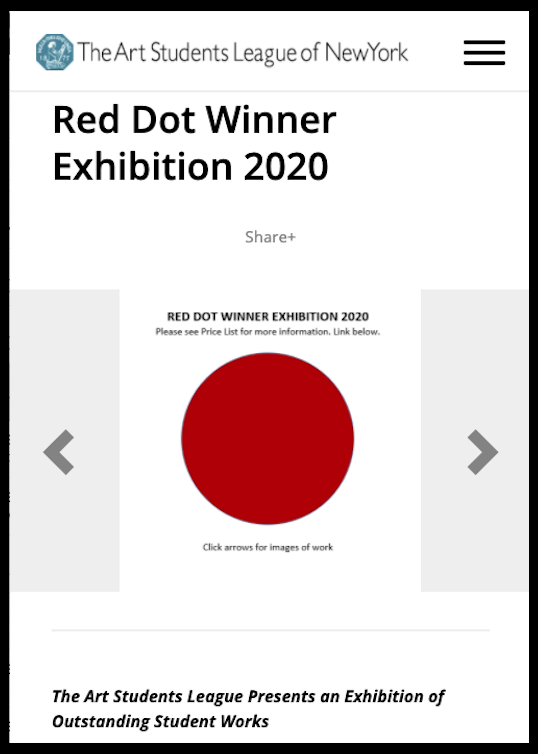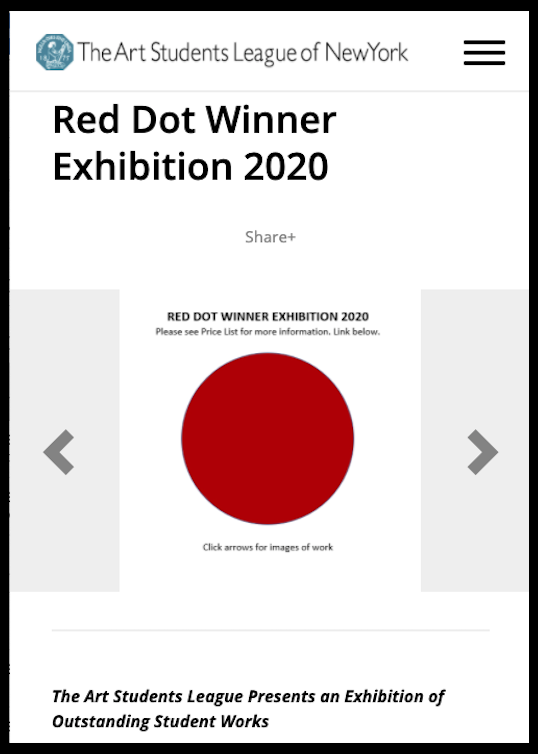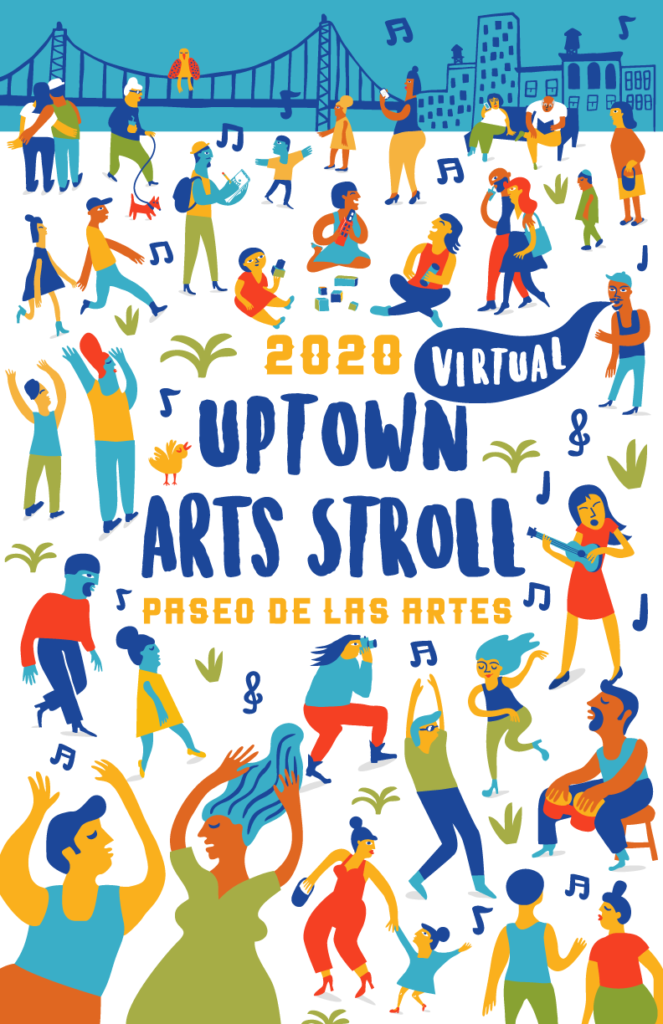 Uptown Art Stroll
Northern Manhattan's Annual Art Festival
Group Exhibition
May 2020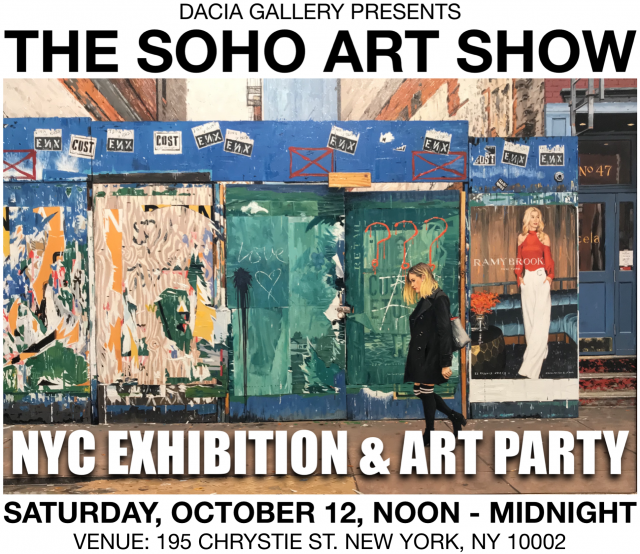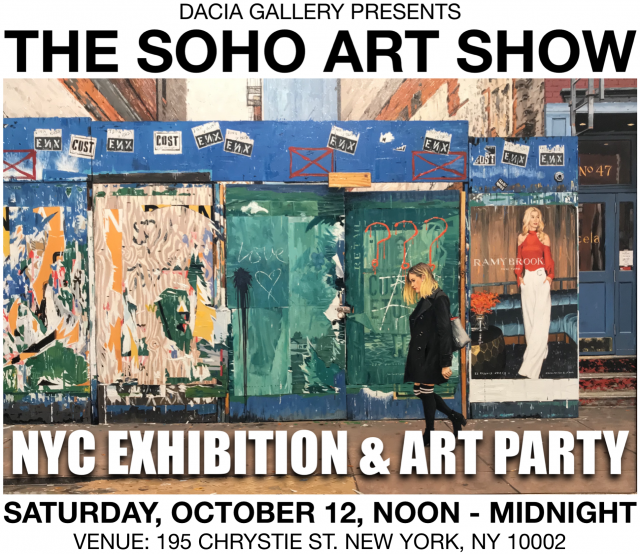 THE SOHO ART SHOW
Exhibited 3 paintings along with the works by artists below.
Group Exhibition
Saturday, October 12, 2019, Noon to Midnight
FEATURED ARTISTS
Links to known artist websites that I managed to find.
Lee Vasu, Janet Cook, Billy Seccombe, Je, Michael Bergt, Patricia Watwood, Vincent Giarrano, John Wellington, Tyler Hughes, Susan Lizotte, Gulsum Keskinoglu, Evan Goldman, Nicole Alger, Kristina, Viorica Ghetu-Vuono, Sherri Wolfgang, Stefano Losi, Anthony Giordano, Francis Nguyen, Doug Wheeler, Jason Fox, Shannon McDonald, Elena Zlotescu, John Poblocki, Michael Raucheisen, Kathleen McSherry, Czashka Ross, Michelle Saiyed, Hipolyt Jazwiski, and Sakshi Talwar,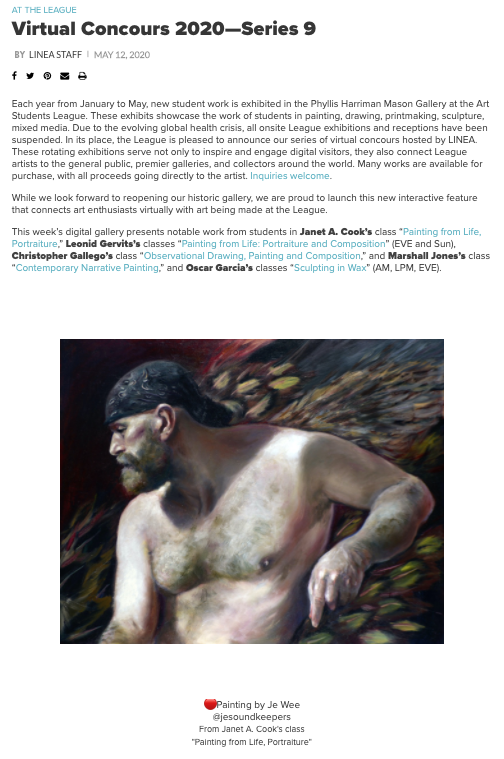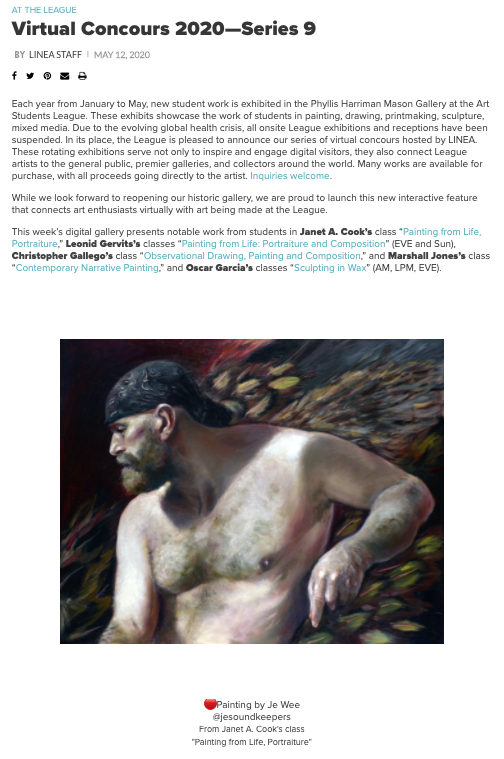 The Art Students League of New York
Group Exhibition
May 2020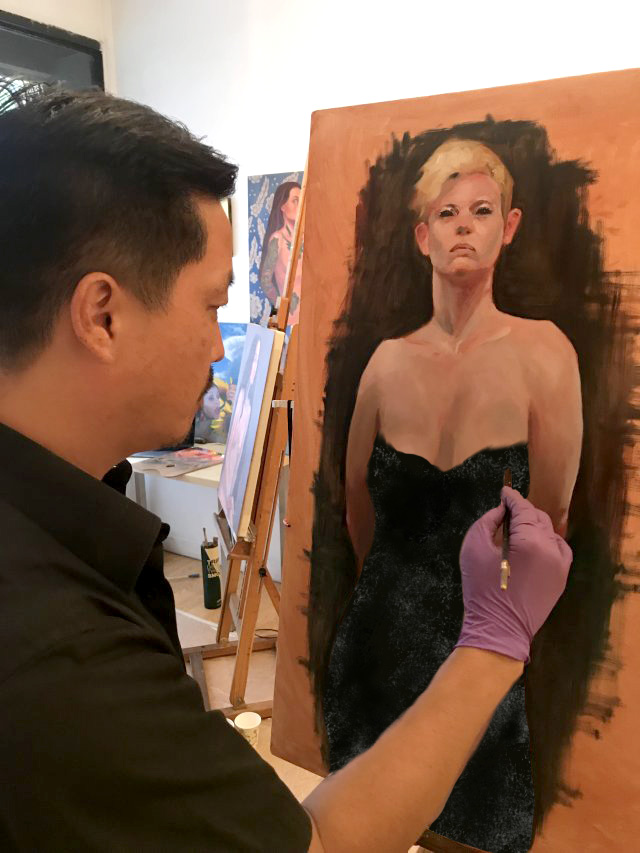 DACIA GALLERY NYC ARTIST RESIDENCY EXHIBITION
Exhibited my paintings along with the works from talented artists. For detail, visit DACIA GALLERY
Group Exhibition
Saturday, October 5, 2019, 6:00 – 8:00pm
Many of my portraits that were painted from life are now on sale through a secure website. There are only limited supply of original paintings, so get them while they last. — I have been uploading additional works here starting in July 2020.