Painting at the Met has been such a unique experience. Some of the most memorable moment thus far has been possible by the visitors that have come to talk with me. One of the best conversation was with a visitor who stopped to tell me that she began painting, too. I was so happy to hear the excitement in her voice—we definitely need more painters using oil in this digital era.
My goal for continuing to copy the Denial of Saint Peter this week was to cover the entire canvas with paint. I have also made some decision to cover light areas with blighter colors than the original painting for now. I haven't decided whether to match the color exactly, or to adjust it to make it look as it might have looked 400 hundred years ago—I have been researching on painting restoration on the side.
One of the major challenge when copying this painting—in my humble opinion—is not so much to paint what most of see, but what we can only see up close. While the photographs of the work doesn't reveal this, there are a wide-range of colors and shapes that make up the darker areas of this painting. It's quiet beautiful to see all the shades of colors, for example, on women's face. I have decided that I will begin tackle that in the week 4, but began working on sample from a live three week pose. Below is the color study where I am studying skin colors under shadow.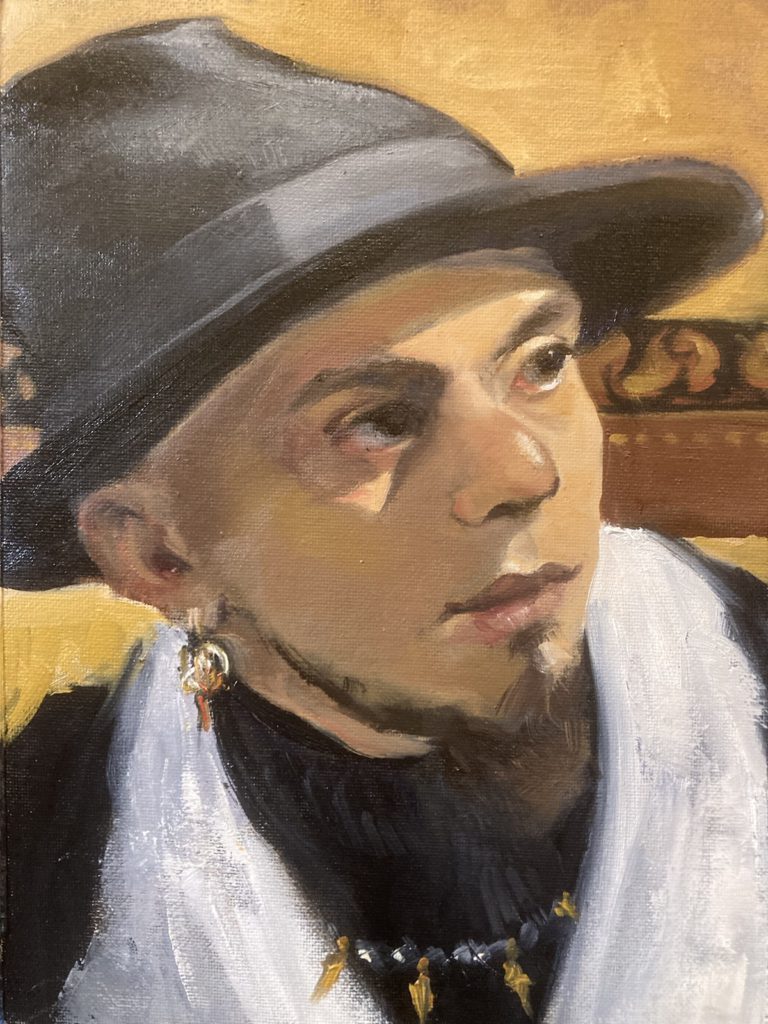 And, the following post from my Instagram shows the bigger version of my latest project. This is still work in progress..:
Related Links