Oil on Paper, 12″ x 9″ — After months of focusing on value studies using graphite pencils, I have begun executing oil portraits using a modified version the the Zorn Palette.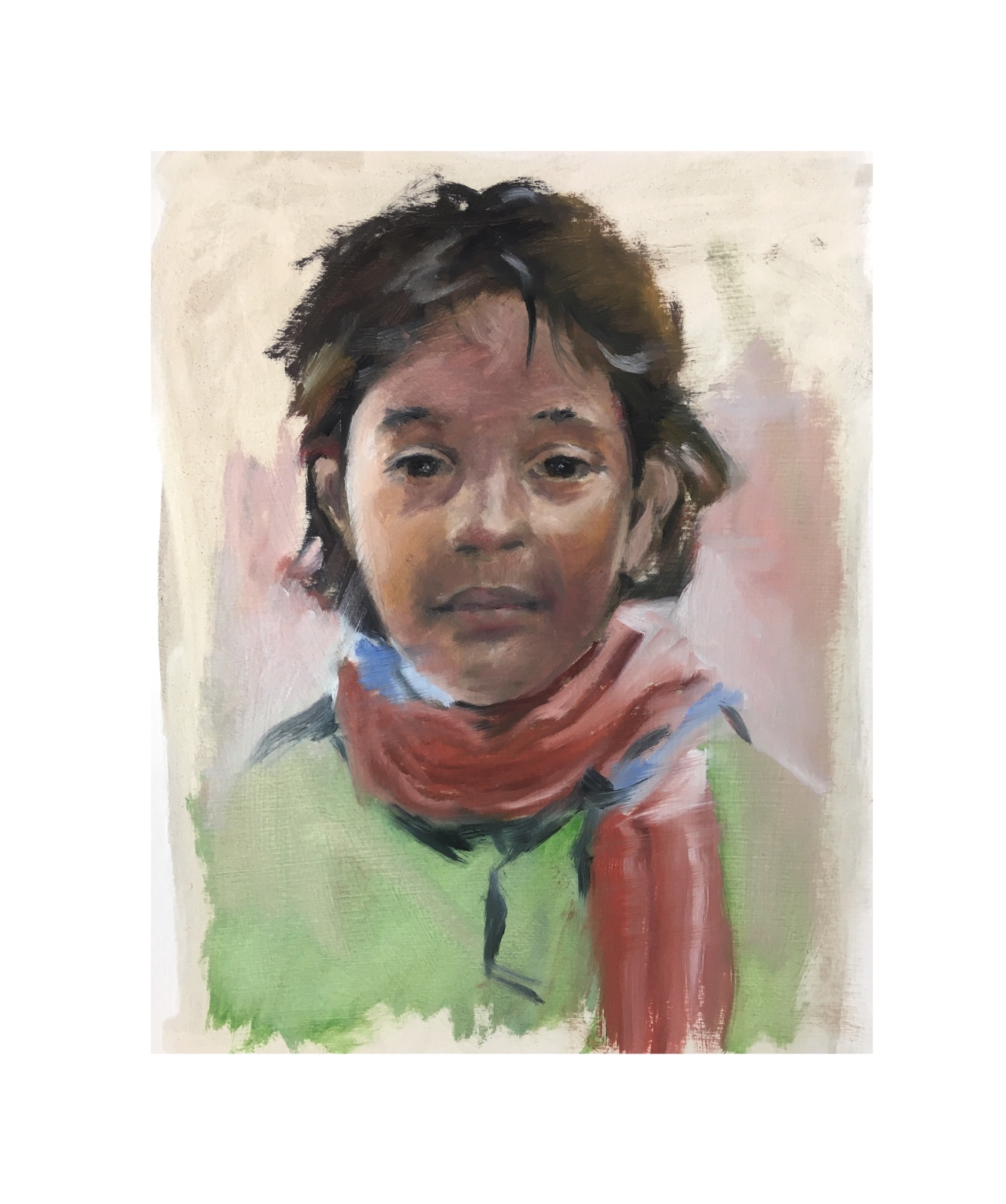 Visit the following Instagram link to view the painting progress:
www.instagram.com/reel/CNgnwMUHSoA/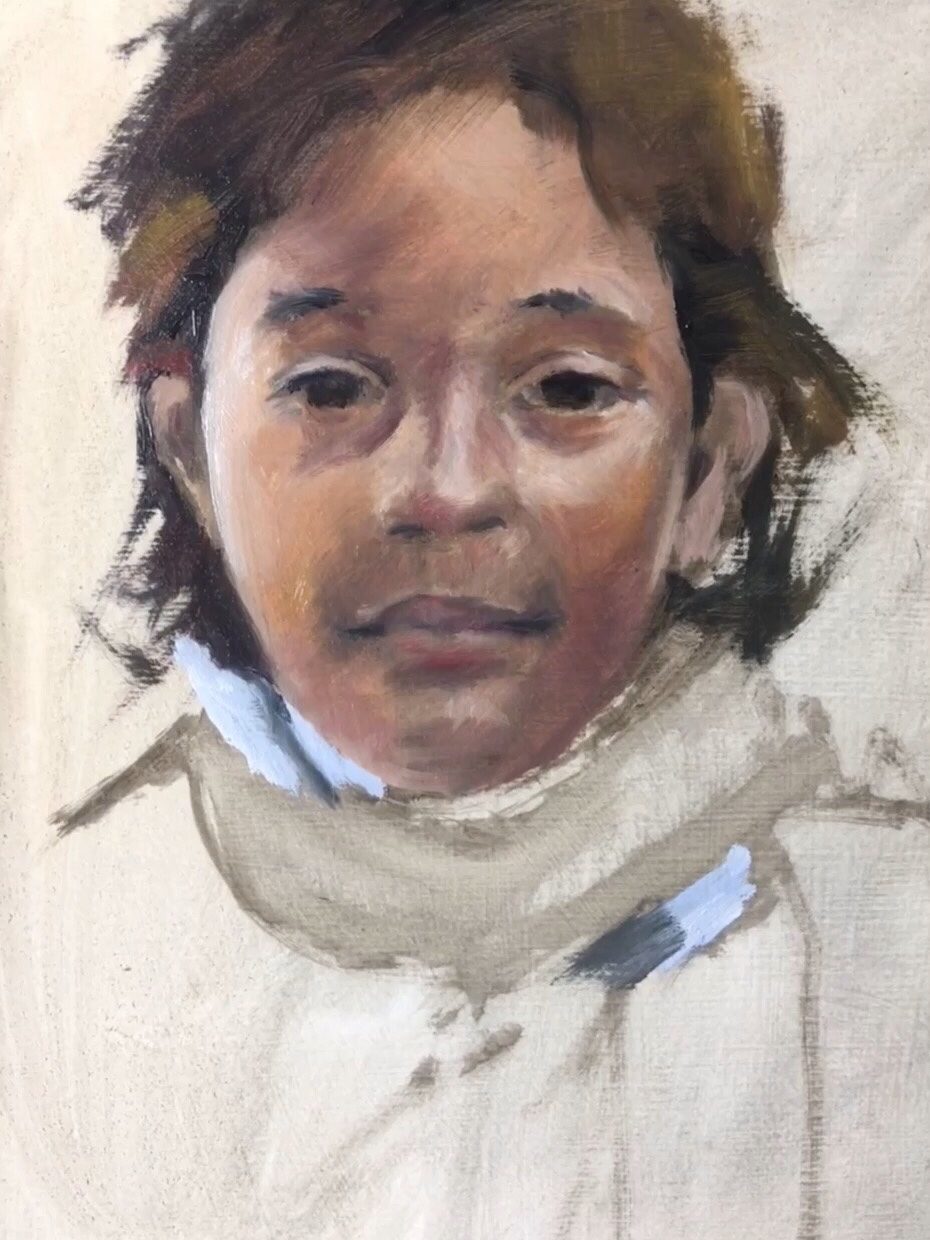 These type of portraits take about 2 to 3 hour from start to finish, and they are quite fun little projects between bigger projects.
Follow me on Instagram to see more or them.
Once finished, the painting is hung to dry for a few days.