So I have been painting these little portraits between working on my commission works. This one was painted via Zoom, last night with Henry, who I have painted and spoken with in the past.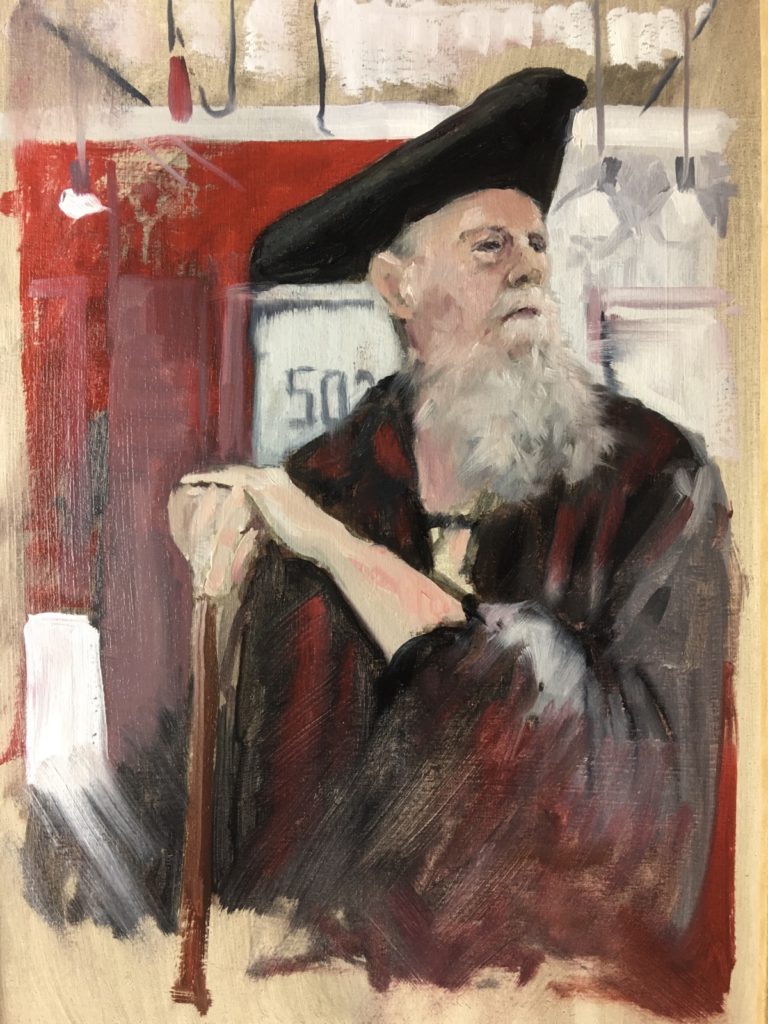 During this pandemic, I have been using various way of preparing painting surfaces on paper, and it's working out pretty well. I typically have used double primed linen, and I have found hard to use any other surface for oil painting, but I think I found a reliable way to paint as I do on linen on paper.
If you want to see painting process of this painting, check out my Instagram Reel on this painting. Enjoy!
Eco-Friendly Oil Painting Series