Here is the final product from one of my latest projects. I had posted 'work-in-progress' photo of this work on Instagram and in my earlier post, so if you are looking for the final version, this is it.
What happened while working on this portrait?
Squid Game: So much has happened since beginning to paint this portrait. Probably the most relevant update is that the entire planet has gone nuts watching "Squid Game". Full disclosure: I haven't seen the series just yet.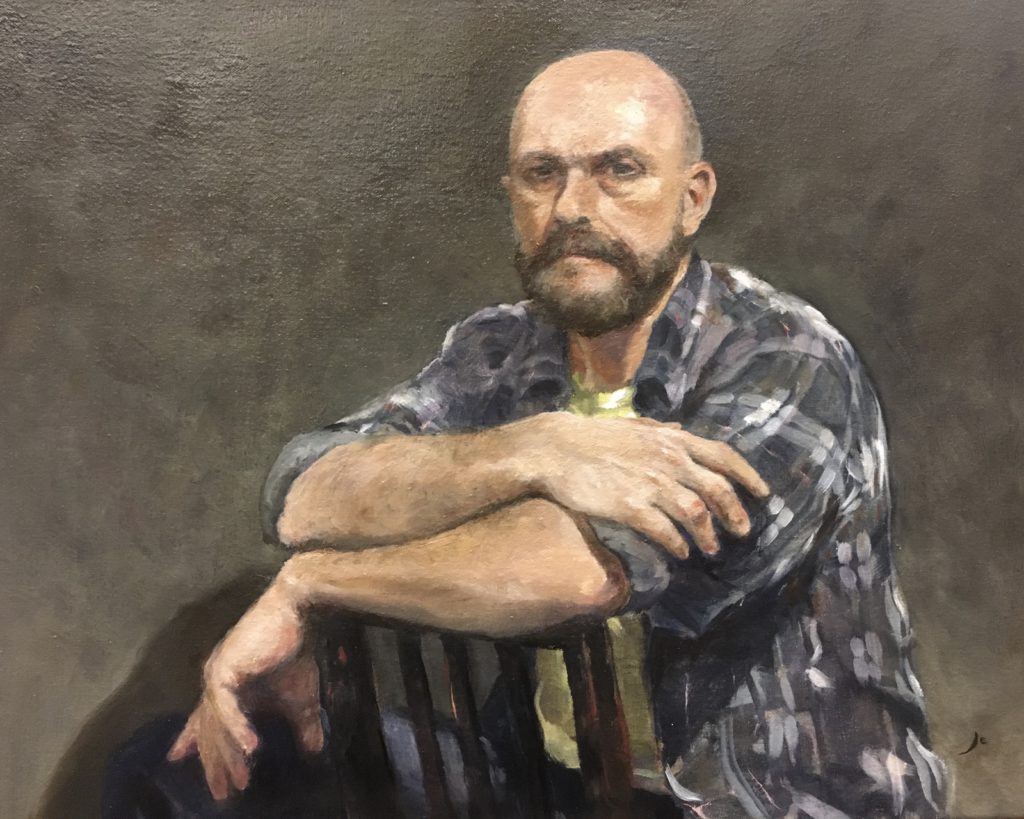 Covid-19: Seriously speaking, all has gone okay here in New York City since reopening businesses and schools. According to New York Times Covid Tracker, in the last 7 days–ending 15 October 2021–there has been 1,316 Covid Cases and 12 deaths in New York City. When looking at the entire U.S. data, though, one can see that we are still not out of the woods, showing 98,560K cases and 1,587 deaths in the same period. So in many ways, perhaps, things are not so good, but both case and death counts are trending down.
Economy: Global supply chain is under stress. What does that even mean? Basically prices of many things that we purchase at supermarkets and items that we need have gone up.
So these are some selected stories behind this portrait. Things are returning to normal, but it's going to take some time to be really normal.