After a few pencil sketches, I was ready to start painting. I enjoy drawing with pencils and all, but I would rather be painting. This entire oil sketch is done with 2 colors: Burnt Umber and White.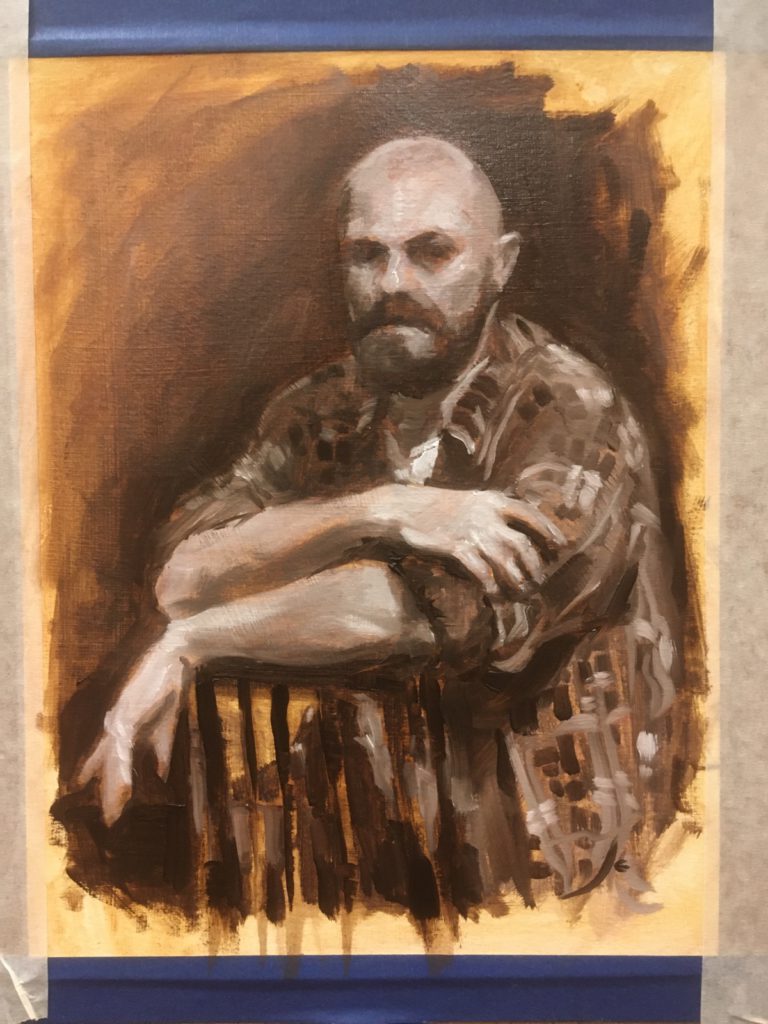 While painting today, I kept thinking about the time when I went to see Michelangelo's drawings at the MET Museum some years ago. There were so many impressive drawings by him, but the one that caught my attention was his hand-drawn grocery list for his guests. The list is owned by the Casa Buonarroti museum, Florence, Italy. Sometimes, when I am executing an oil sketch–and as hunger strikes–I think about that grocery list.
In the same spirit of sharing grocery lists, here is one of my simple meal to go when I am painting elsewhere: homemade bread, sardines in olive oil.
Je's Sourdough Bread Recipe
280 grams of sourdough starter
200 grams of water
5 to 10 grams of salt
360 grams of unbleached flour
Instruction: Mix all the ingredients together & knead for 10 minutes or so–keep in mind that this is very wet and sticky dough. Put the dough into a proofing basket, let it rise for 2 – 3 hours in the room temperature (or leave it overnight inside your refrigerator), and then thrown the dough in the oven for 40 minutes at 500 degrees F.
This is my simplified version of the traditional sourdough bread making process. I encourage you to search the internet for detail versions.
Making sourdough bread requires a similar patience required when painting with oil colors–one must plan ahead, and execute flawlessly when the time comes.