At the moment, if I may categorize my paintings, I would categorize my paintings as "Figurative Art". Although this sounds interesting, I think there has to be a better combination of words.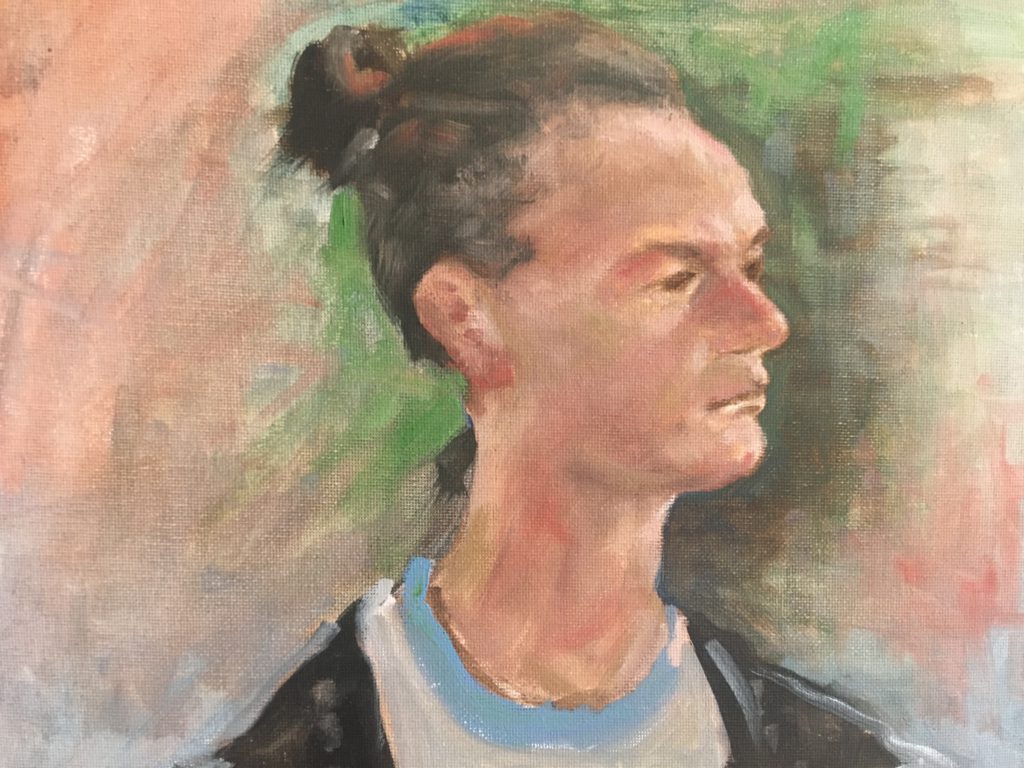 So, any modern art that has strong ties to the real world, especially to the human figure, is considered Figurative Art. Did you know that the beginning of Figurative Art dates back to the 1920's? That's one hundred years ago! I guess one confusing fact about the term Figurative Art is that it does not equal to "figure drawing" or "figure painting". Perhaps that's one of the reasons why I think that the term might have outlived its use.
Another aspect that interests me is why the term was introduced in the first place. Perhaps Abstract Art has brought so much change to the art world in the last one hundred years that there had to be a new way to describe works by those that are passionate about painting representational art works.
I suppose Classical Realism, Modern Realism, and Mannerism can also be used to compartmentalize my works, too. And, there are actually many more outdated terms! So I am not one hundred percent sold that my work should be categorized as Figurative Art or any of these new and old terms just yet, but I will continue to explore my options.
At the end, it really matters little to me how I categorize my artwork, but I find it interesting how art has evolved in the past few hundred years. For the majority of documented human history, it's pretty clear that people had no idea how to paint people. It's only in the past five to six hundred years that we, humans, have begun to execute drawing and paintings that correctly resemble ourselves.
More importantly than what is called, I am taking a part to revive, revolutionize, showcase, and capture our times and pass what we have learned onto the next generation of painters.
Thanks for reading my first Saturday Morning Post.
"For last year's words belong to last year's language and next year's words await another voice."

A quote from T. S. Eliot who was born on this day, 26 September, 1888.