There is no shortage of uncertainty as we start 2022. There is looming tension that surrounds every country, city, and town that impact every aspect of our lives.
So to put my mind away from it all, I begin this new year by copying one of my favorite painting by Diego Velázquez, the Hispanic Society's portrait of a young (little) girl.
While, I must have seen this painting up close when I visited the Hispanic Society, I didn't study it closely at the time. Fast forward some years later, while the Hispanic Society has been closed to the public for a few years, it had presented a good copy of this painting during its Treasures on the Terrace Exhibition back in 2020, giving me a rare opportunity to study the portrait up close.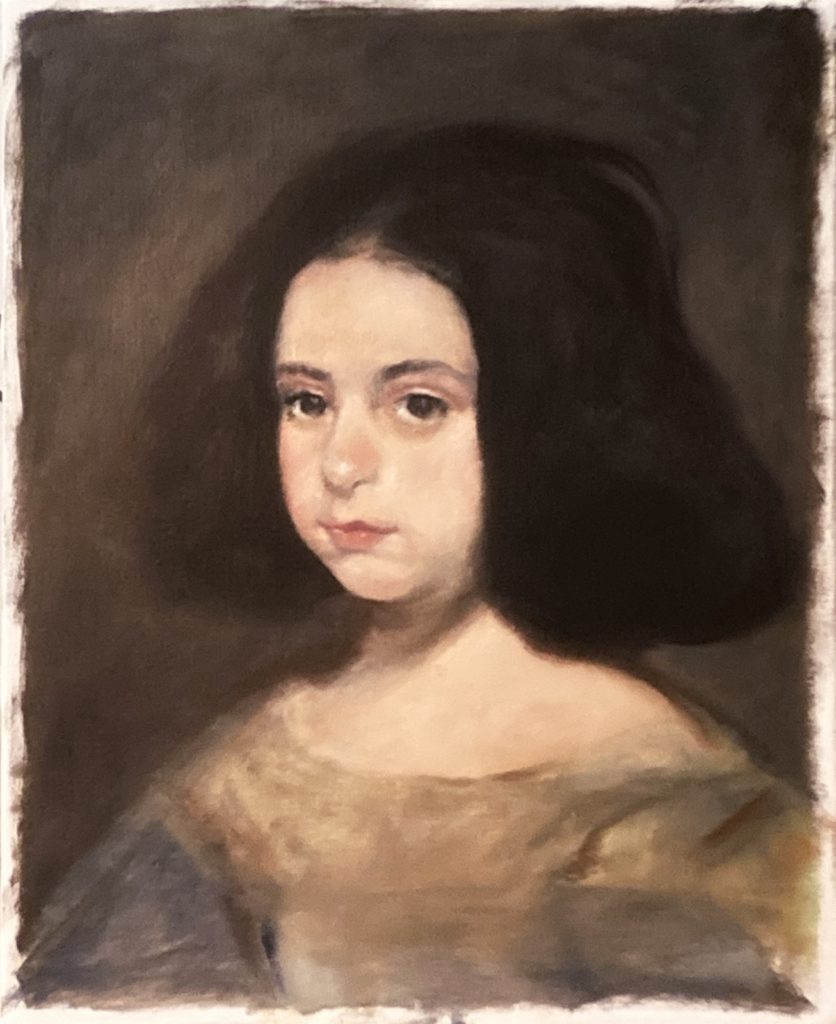 In recent visits to the MET Museum, I have been studying a few portraits by Velázquez, which prompted me to start this master copy.
I look forward to comparing my study with the original once the Hispanic Society reopens and makes this painting available to the public.
Pencil Study from October 2020