After months of anticipation, I have returned to the Art Students League of New York earlier this week, painting among familiar and new painters at the league. It has been beautiful to paint from life once again as it has been done before the pandemic.
You see, the League and the artists there had survived the Spanish Flu Pandemic of 2018. Fast forward 100 years, we are now in the middle of battling Coronavirus Pandemic, but better equipped to fight thanks to multiple vaccines that are now available–I suppose only time will tell what happens next. At the moment, New York City is preparing all its school students to start 2021-2022 school year on Monday, 13 September, including under 12 year old students who couldn't be vaccinated.
September 13, 2021 — I spent some extra time with the model today, getting the likeness by moving some paint.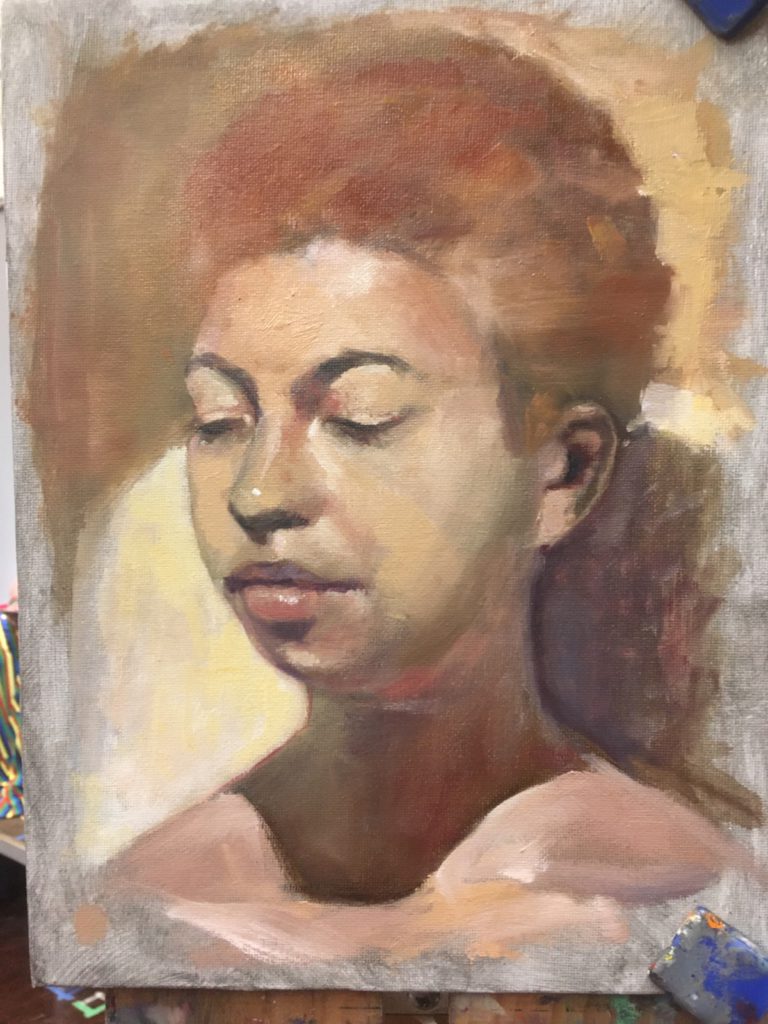 September 10, 2021 — Here is my first oil portrait that I have worked on this week. I chose to work on a small canvas board to test drive all my materials, including some new brushes and colors.