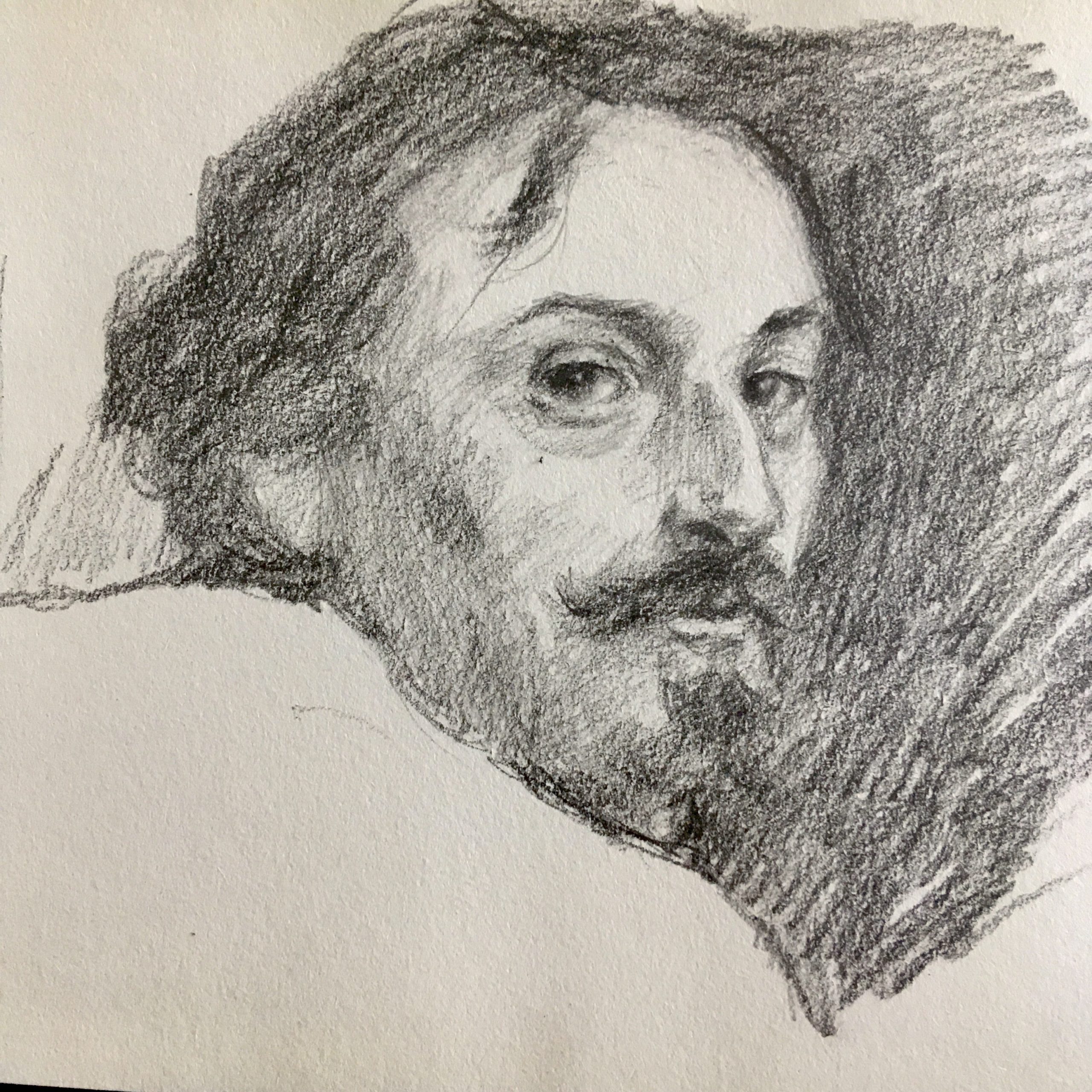 In all my years of studying art, I never paid much attention to Anthony Van Dyke. For years, I thought he was a cousin or a brother of Jan van Eyke who died in 1441. Anthony van Dyke was born on 22 March 1599 and he wasn't Jan van Eyke's cousin.  I grew a whole new appreciation for Anthony's works when I visited The Frick Collection, located in New York City, in 2019.  
Artists will begin to see more than what we used to see after some months of training to become a draftsman. Perhaps, that's what had happened to me on that fateful day. I remember that it was early Spring. It must have been late March or early April because I remember that people were still wearing winter clothes and the museum was a safe escape from the cold. I had gone to the museum to see a special painting exhibition of Giovanni Battista Moroni.
There are many great paintings in museums around the world, and there are a number of famous paintings because of their historical value and all, but then there are some paintings that stand out to each artist. I have grown to admire a few artists and their paintings. And, I thought I would share them with you starting with this story.
New York City hosts a few paintings by Anthony Van Dyke. Here are 3 of my favorites. Click on the links to read more about them.