I know a not-so-secret formula for winning: Keep it simple. Winning can mean different things to me, but in the instance of painting, it's all about painting one more painting.
Each morning, I ask myself this: Can I paint another painting?
For the last 3 weeks, mainly, I have been occupied with one painting: standing 30 inches wide and 40 inches high, it's one of the largest portraits that I have executed. It's really a large study of colors and values. There were so many parts of the painting that needed time consuming attention: background, chairs, small step stool, snakeskin sneakers with laces, jean overall, and the model.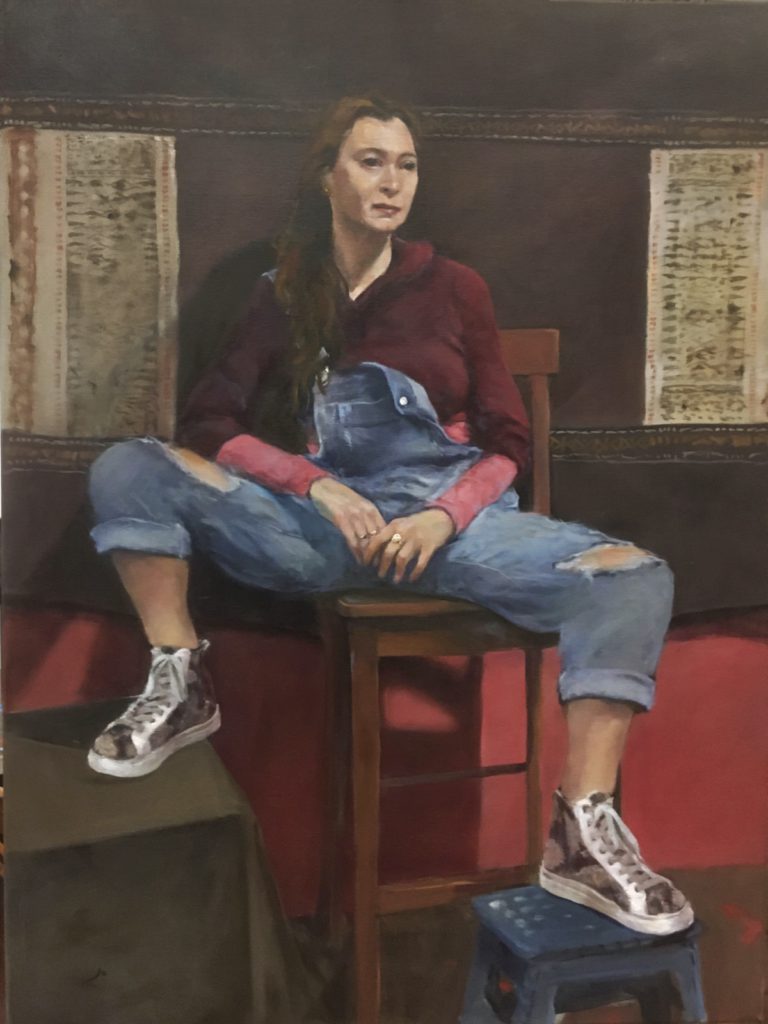 All the days that I worked on this painting, I have wondered what's happening in front of my eyes. Just in the U.S. alone, we have lost 740K+ people to this pandemic, and based on the number of cases and deaths, the number will continue to increase for some time, especially in the parts of the country that have been experiencing COVID outbreak really for the first time. Good news is that now there are more ways to treat COVID, and the vaccines have been available for months.
When riding a crowded subway car, I stood next to a mother and a child. The boy must have been 5 or younger. Her mother read children's books to him while coughing and sneezing throughout the ride. My mind wondered as I watched this seemingly innocent scene from the past. Soon I left the subway car, went to the studio, and finished my painting.
The last day of painting from life feels so sad, but also very festive and beautiful.
I am ready to paint one more painting.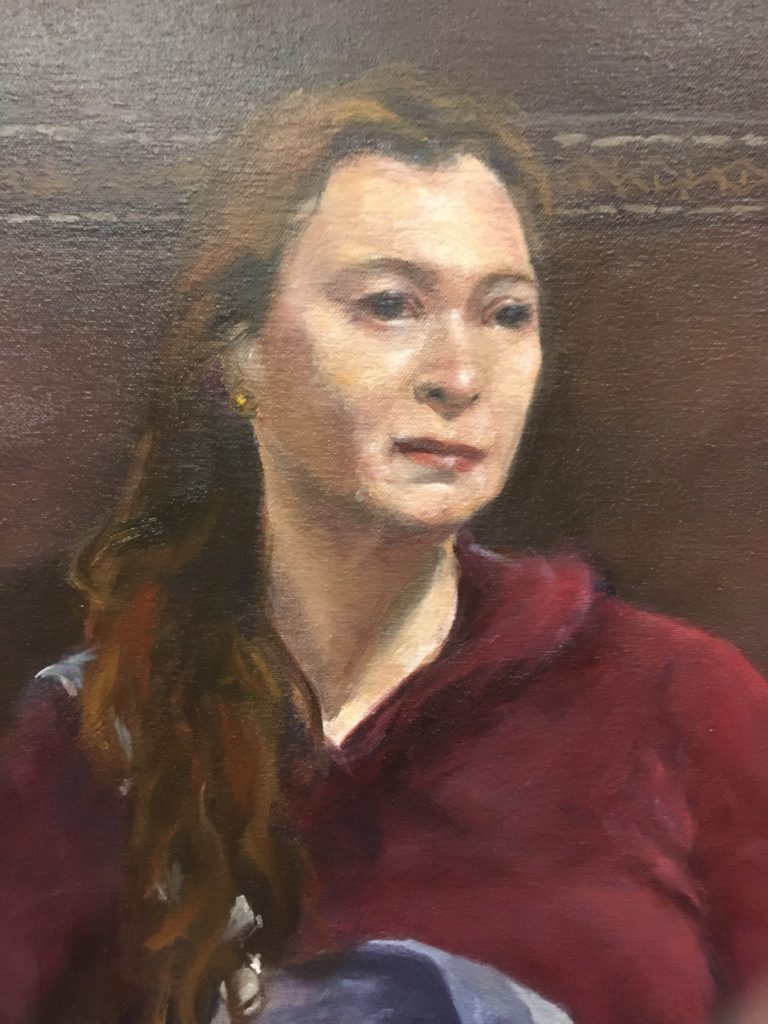 Fun Reads
Beyond realism: 10 things to know about Edward Hopper – christies.com